Roux-en-Y Gastric Bypass Istanbul
Full Gastric Bypass Turkey Packages
bariatric istanbul performs roux-en-y gastric bypass surgery, known as gastric bypass turkey, in its Istanbul-based hospitals with a 99% success rate. bariatric istanbul offers the best quality bariatric surgery operations at affordable costs.
Full Gastric Bypass Turkey
Roux-en-Y gastric bypass, commonly referred to as full gastric bypass, is a weight loss surgery option offered by Bariatric Istanbul. During the procedure, a small pouch is created at the top of the stomach and connected directly to the small intestine. This causes food to bypass part of the stomach and upper intestine where calories are absorbed. With this procedure, patients will feel full faster and consume fewer calories than before surgery.
The Roux-En-Y Gastric Bypass has been shown to be one of the most effective bariatric surgical procedures in achieving long term weight loss outcomes for severely obese individuals. It has also been found to resolve or improve obesity-related comorbidities such as type 2 diabetes, high blood pressure, and sleep apnea.
Although the Roux-En-Y Gastric Bypass is an effective weight loss procedure, it is not a miracle cure for obesity. As with any surgery, there are risks involved. Also, the patient must commit to long-term dietary changes after the procedure in order to maintain optimal health and continued weight loss.
If you are interested in learning more about Roux-en-Y gastric bypass and other bariatric surgery options offered by Bariatric Istanbul, please contact us today. We would be happy to answer your questions and help find the best solution for your individual needs.
We believe in you! Together, we can make a difference. Let's get started!
+90549 147 0247
If you're considering Roux-en-Y Gastric Bypass or full gastric bypass as a weight loss solution, it is important to understand the implications of such a procedure. Bariatric Istanbul can provide detailed guidance throughout the process and help ensure best practices are followed for the safest experience possible. We offer a comprehensive program that includes preoperative care instruction with nutrition information, counseling, and lifestyle recommendations to prepare you for surgery. Our team will also be available postoperatively to monitor your progress and ensure positive outcomes.
Roux-en-Y Gastric Bypass is a type of bariatric surgery that has been proven to be an effective and long-term solution for weight loss. The procedure works by reducing the size of your stomach, allowing you to take in fewer calories with each meal. This helps you feel fuller faster and reduces hunger cravings throughout the day. Additionally, the small intestine will be rerouted so it no longer absorbs some of the nutrients from food, further reducing caloric intake.
The risks associated with Roux-en-Y Gastric Bypass include complications such as nausea, vomiting and diarrhea due to malabsorption, nutrient deficiencies, electrolyte imbalances, and increased risk of developing gallstones from rapid weight loss. Additionally, it is important to note that this procedure is not reversible and requires a lifelong commitment to following dietary and lifestyle changes in order to maintain the positive results of the surgery.
At Bariatric Istanbul, we understand how important a decision this can be for our patients and strive to provide an unparalleled level of care throughout their journey towards health and wellness. Our team of experts will work closely with you before, during, and after your Roux-en-Y Gastric Bypass procedure to ensure you get the most out of your experience.
Contact us today for more information on how we can help you reach your goals!
+90549 147 0247
Thank you for considering Bariatric Istanbul as your source for weight loss solutions. Our team of experienced surgeons and staff are committed to providing quality care with excellent outcomes. We look forward to helping you achieve a healthier, happier future.
Full Gastric Bypass Turkey Before&After Photos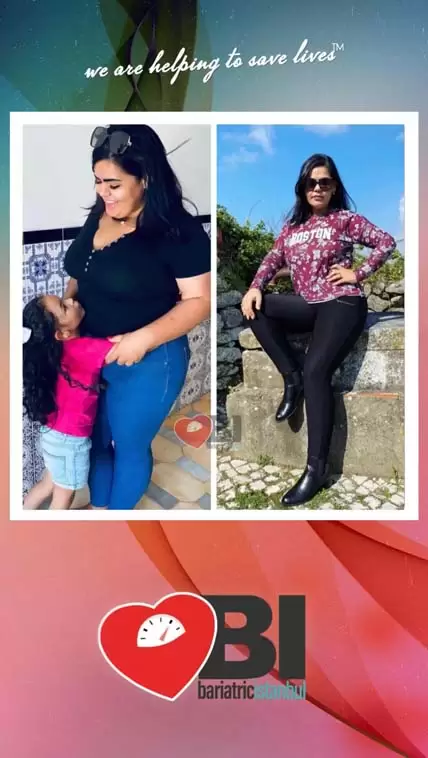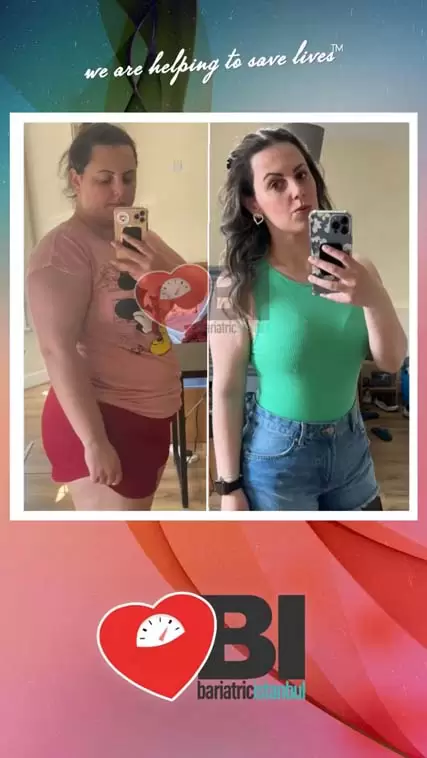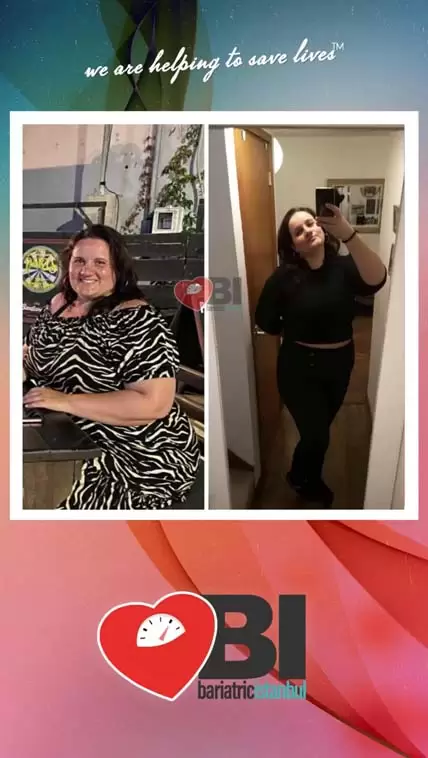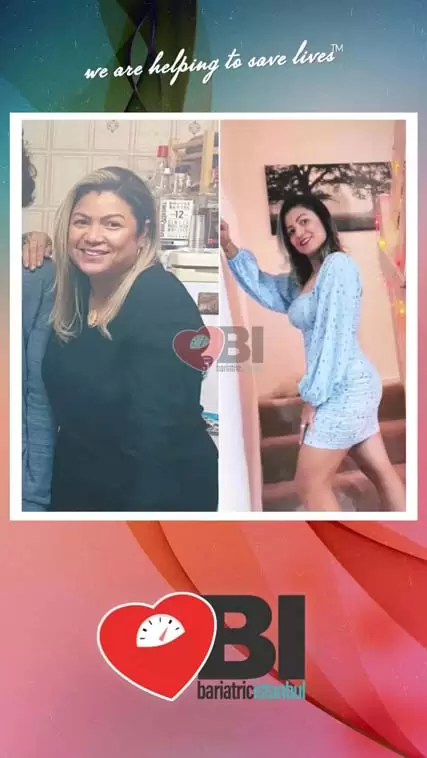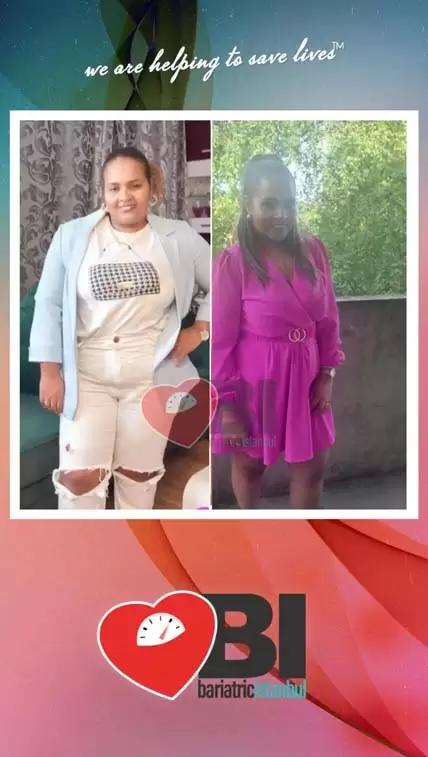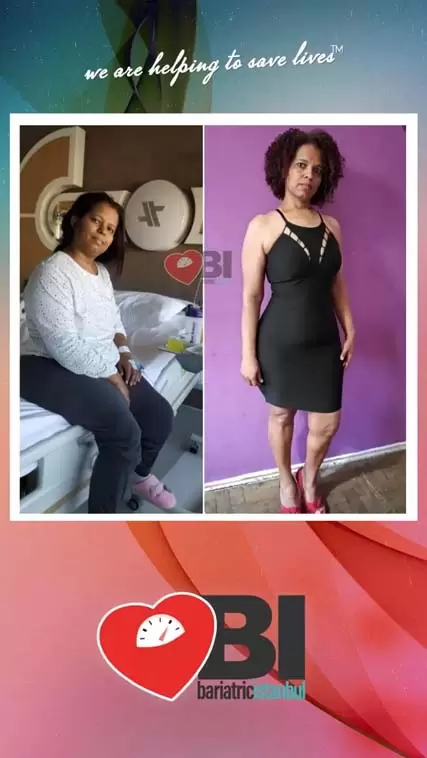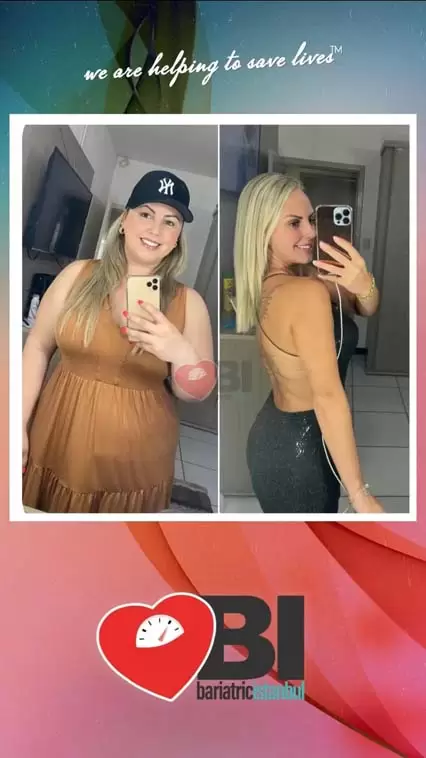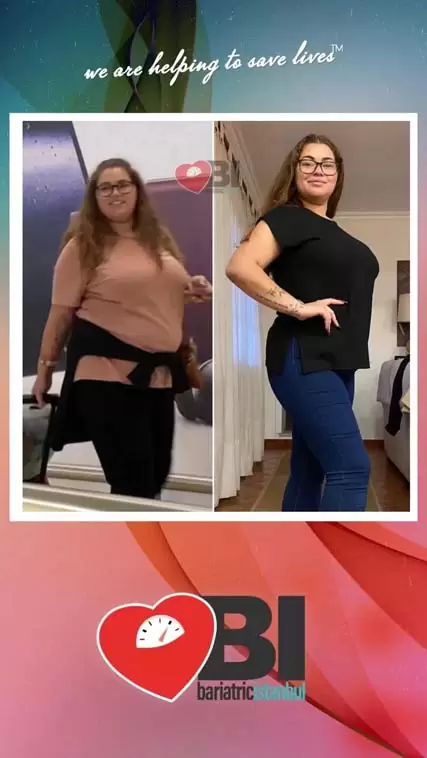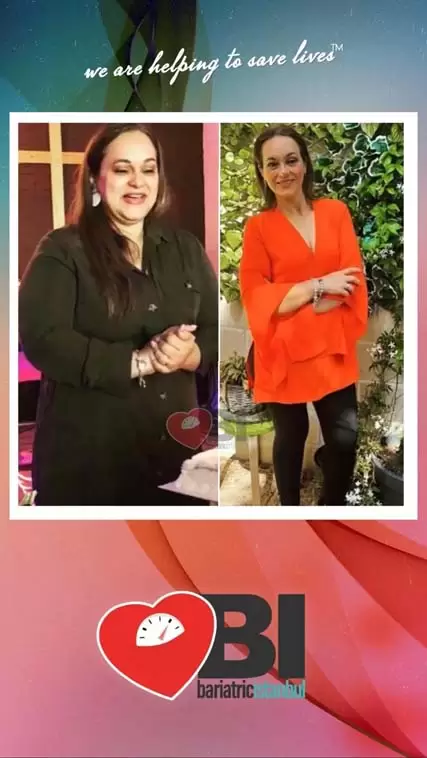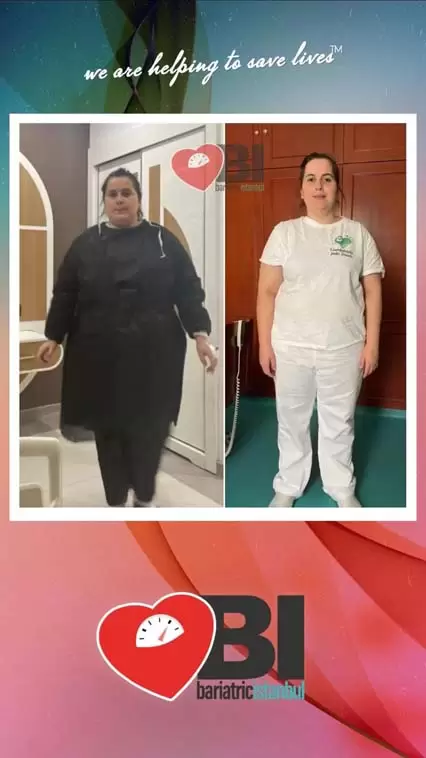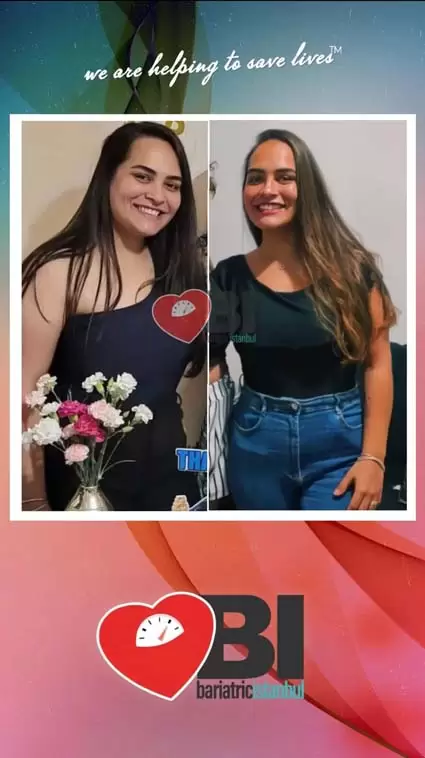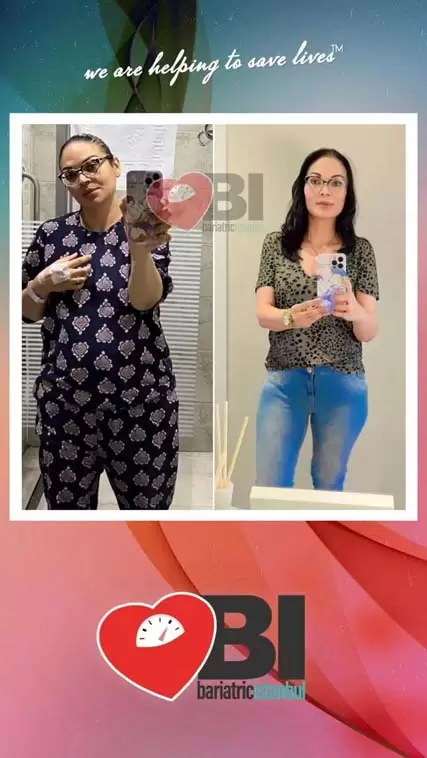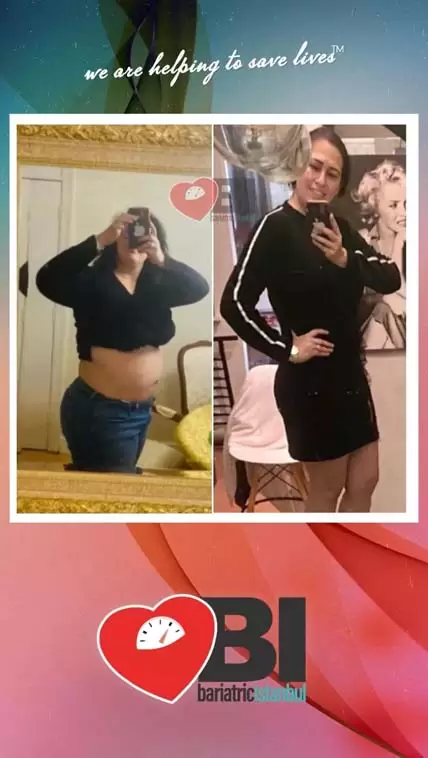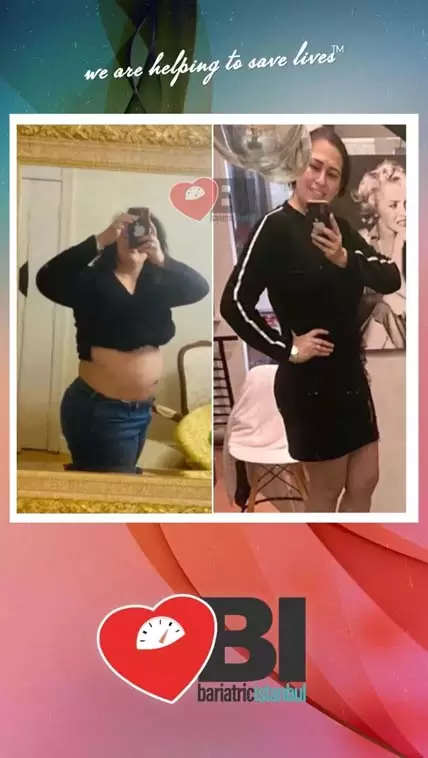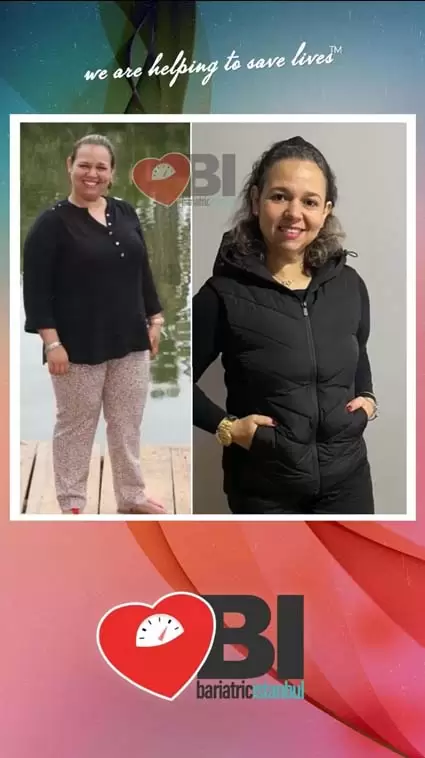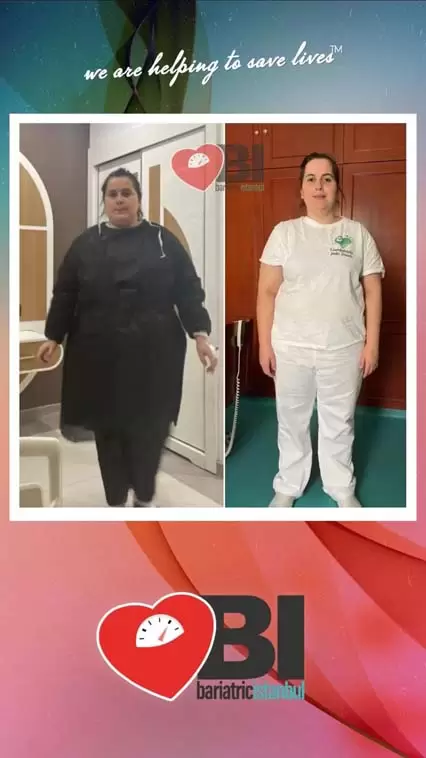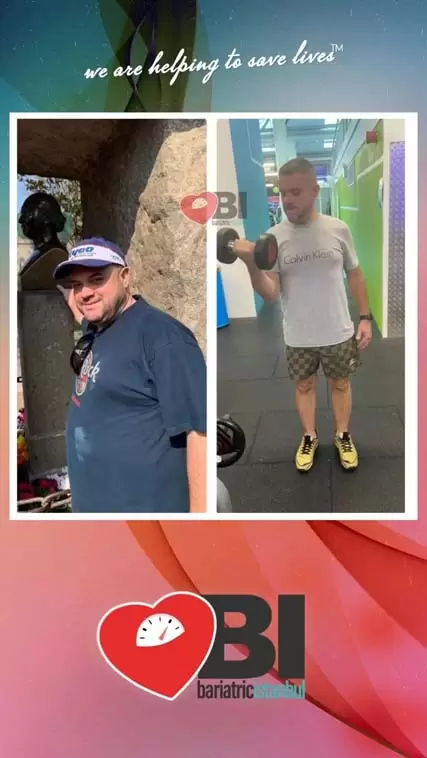 Roux-en-Y Gastric Bypass Advantages
Full gastric bypass is a popular bariatric procedure that has helped countless individuals around the world lose weight and adopt healthier lifestyles. It is an effective solution to obesity-related health issues, as it limits the amount of food your body can consume and reduces calorie intake. At Bariatric Istanbul, our experienced team of surgeons are well-trained in performing full gastric bypass and can provide personalized advice on how to best achieve your weight loss goals.
Advantages of a full gastric bypass procedure include the following: improved blood sugar control, better appetite control, greater satiation with smaller meals, decreased risk of developing type 2 diabetes, and reduced hunger pangs. Additionally, patients that undergo this procedure tend to have a faster recovery time than those who opt for other forms of surgery. Furthermore, full gastric bypass is known to be cost-effective, as it does not require additional procedures or medications for long-term weight loss success.
At Bariatric Istanbul, we believe in providing the highest level of care and expertise when it comes to bariatric surgery. Our team of surgeons is well-versed in the full gastric bypass procedure and can provide personalized advice on how to best achieve your weight loss goals. Contact us today for more information on our services and how we can help you reach your desired health outcomes.
Roux-en-Y Gastric Bypass Disadvantages
One of the most serious disadvantages of full gastric bypass surgery is that it can lead to a condition called "dumping syndrome". Dumping syndrome occurs when food moves too quickly through the small intestine. Symptoms include abdominal cramping, nausea and vomiting, sweating, dizziness and lightheadedness. In some cases, dumping syndrome can even be life-threatening. Bariatric Istanbul surgeons recommend that patients take small, frequent meals to help prevent dumping syndrome. Additionally, they suggest eating a balanced diet with fiber and protein to support healthy digestion and avoid sudden drops in blood sugar levels. Patients should also drink plenty of fluids after the surgery in order to keep their bodies hydrated and minimize the risk of complications.
It is also important to be aware that full gastric bypass surgery may cause other complications, such as nutritional deficiencies and gallstones. Nutritional deficiencies can occur due to reduced absorption of vitamins and minerals from food. This is why it is so important for patients to attend regular follow-up appointments with their bariatric Istanbul surgeon in order to monitor their progress and nutrition levels. Furthermore, gallstones can form due to changes in bile production caused by the surgery. Patients should be aware of these risks prior to undergoing full gastric bypass surgery and speak with Bariatric Istanbul surgeons about any concerns they may have.
Overall, while full gastric bypass surgery can help patients achieve their weight loss goals, it is important to be aware of the potential risks and complications that can occur. Patients should always speak with their bariatric Istanbul surgeon prior to undergoing any type of bariatric surgery in order to make an informed decision. It is also essential to follow all instructions after the surgery in order to ensure a successful outcome and prevent any complications.
Table of Disadvantages of Full Gastric Bypass Surgery:
Nutritional deficiencies
Gallstones - Gallbladder Stones | Let's read about Cholecystectomy Gallbladder Removal
Increased risk of infection and bleeding
Potential for bowel obstruction
Risk of hernias at the incision site
Changes in lifestyle habits
Long-term monitoring required to maintain weight loss goals.
By understanding the potential risks associated with full gastric bypass surgery, patients can make an informed decision regarding their weight loss procedure. Patients should always consult a Bariatric Istanbul surgeons prior to undergoing any type of bariatric surgery in order to understand all the options available and ensure a safe and successful procedure.
Please note: This information is provided for informational purposes only. It should not be used as a substitute for professional medical advice, diagnosis or treatment. Always seek the advice of your surgeon, physician or other qualified health provider with any questions you may have regarding a medical condition or treatment plan.
Free Consultation
Get Information about Roux-en-Y Gastric Bypass
by filling out the form, you can get more information about bariatric surgeries and get service from Bariatric Istanbul Angels for before and after all bariatric surgery.
We are here to answer whatever you have in mind!
+90549 147 0247
Roux-en-Y Gastric Bypass Overall Requirements
Roux-en-Y Gastric Bypass overview in istanbul
operation
roux-en-y gastric bypass
Roux-en-Y Gastric Bypass Surgery Benefits
Roux-en-Y Gastric Bypass Surgery has many benefits, some of which can provide life-changing results for patients. Weight loss is one of the most commonly cited advantages, as this type of surgery typically leads to a drastic reduction in body weight over time. This weight loss often improves or eliminates conditions such as diabetes and hypertension, helps prevent serious cardiovascular diseases associated with obesity, and reduces the risk of death from any cause. Another benefit is that Roux-en-Y Gastric Bypass Surgery can significantly improve the quality of life for bariatric patients in Istanbul by enabling them to achieve physical activities they could not do before. People who have undergone this procedure often report feeling less pain when walking or standing due to improved joint mobility. Additionally, the procedure can provide psychological benefits by boosting self-confidence and improving everyday emotional well-being. All in all, Roux-en-Y Gastric Bypass Surgery offers numerous short-term and long-term health benefits for bariatric patients in Istanbul. Those considering this type of surgery should discuss their options with a healthcare professional to determine if it is right for them.
Numbers of Bariatric Istanbul
Learn more about the Success Stories
Numbers of Bariatric Istanbul can explain the success rates for our bariatric surgeries. bariatric surgery turkey
Intensive Care Inpatient
0
Total Patient Admission
00
+
Total Country of Served
40
Why you should choose us?
why what we do makes us more exceptional than others.
Our mission is based on providing a quality life to all humanity by staying at a healthier weight. This is exactly why we plan and perform bariatric surgeries.
Our priority; It is to improve people's quality of life and help them build a happy future.
Best Surgeons in Town
Bariatric surgery operation guaranteed by bariatric and metabolic surgeons with more than 30 years of experience.
Professional Staff
Professionally trained and experienced nurse and help team for aftercare with bariatric surgery.
Best Care Services
The best care and nurse services. Continuous follow-up with special dietitian and representative support.
Comfortable Hospital
The hospitals in the comfort of a 5-star hotel where everything is considered for your comfort and healing process.
Quality Materials & Equipments
State-of-the-art laparoscopic surgeries with FDA approved medical equipment. The most important thing is your health.